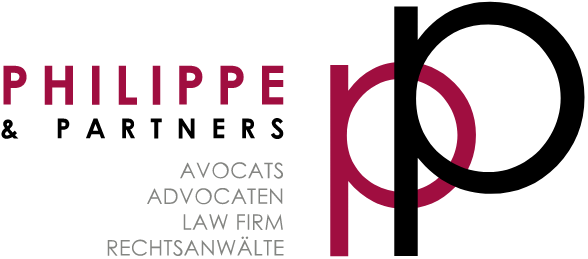 Philippe & Partners is a Belgian-Luxembourg law firm that offers high quality services in a large scope of legal areas.
Philippe & Partners was founded in Brussels and in Luxembourg in 2000. The firm has joined forces with law firms located in Liège and Namur.
Much as it is well established on a local level via its many offices in different Belgian cities and in Luxembourg, the law firm also has an international dimension. Indeed, it is now present in Paris and is part of international networks of law firms.
Our lawyers are committed to providing its clients with "Fine art in legal practice"
Clients come first
To the satisfaction of its clients, Philippe & Partners is committed to serve local, European and multinational companies of varying size as well as public institutions and organizations both for their local and international business needs.
Through its focus on knowing the client by having a proper understanding of both his business and his business interests, Philippe & Partners is putting the clients' interests first. Corporate Governance, compliance and business ethics are core values to Philippe & Partners: the firm is structured to ensure transparency, integrity and reliability both in the solutions offered and in client relationships.
Our team
Our lawyers are selected for their academic achievements and sound experience in their areas of practice. Many of our lawyers are trilingual French, Dutch and English. Furthermore, we are able to work in German, Luxembourgish, Spanish, Italian, Portuguese, and Slovak. On a regular basis most of our lawyers publish writings in their areas of practice and are invited to speak at or contribute to conferences.
For a prompt, flexible and effective response to client's needs, Philippe & Partners is organised in departments that each cover efficiently all the main business areas and can adapt to specific needs.
Knowledge and Expertise
Philippe & Partners is a full service law firm providing high quality legal services at reasonable financial conditions. Ensuring the quality of services delivered and quality control is a core preoccupation: Philippe & Partners' hands on approach is solution driven. Such solutions must be state of the art, effective and reliable and must be delivered timely.
Through its resources, Philippe & Partners is able to put in place important multidisciplinary teams and to offer outsourcing programs. Philippe & Partners is devoted to innovation through ongoing improvement of knowledge and expertise whilst maintaining cost efficiency.
In order to complete their legal scope, Philippe & Partners lawyers are equally devoted to litigation, consultancy and transactional work; its litigators favour ADR, mediation and arbitration.
Independence
Philippe & Partners is a fully independent partnership on a human scale and is well integrated and established in the local business communities. By sharing profits and risks among its partners and by ensuring strict and sound financial management, Philippe & Partners maintains a fair and reasonable fees and costs policy.